Councillor Ian Davis
View Councillor Ian Davis's profile.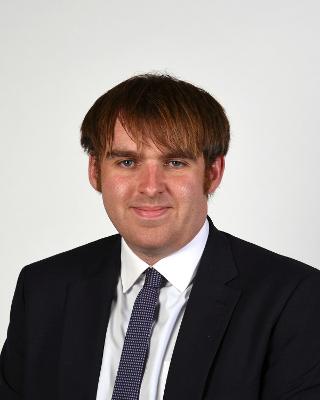 Party
Scottish Conservative and Unionist
Surgeries
Due to Covid 19 and the changes the council have had to make to the way services are delivered at present, Councillor Ian Davis holds Virtual Surgeries every Wednesday from 12.00-1.00pm via Skype. Should you wish to make an appointment please arrange this by telephoning either 07583036874 or 01292 612454 or emailing ian.davis@south-ayrshire.gov.uk.
Contact details
Phone: 07583 036 874
Office Tel: 01292 612454
Register of interest
Category
Description of interest
Renumeration
N/A
Other roles
N/A
Contracts
N/A
Election expenses
All election expenses in my campaign were handled by the Scottish Conservative and Unionist Party, and my election agent Gavin Scott.
Houses, land and buildings
I am a joint tenant of property in Ayr
Shares and securities
N/A
Gifts and hospitality
N/A
Non-financial interests

Community Safety Partnership
Multi Agency Partnership to tackle violence against women and children
South Ayrshire Local Access Forum
Employers Supporting Carers (SADSA)
Cosla: Community Wellbeing Board Membership of Dementia Friendly Ayr

Close family members

N/A
Panel membership
Cabinet
Partnerships
Ayrshire Shared Service Joint Committee
South Ayrshire Integration Joint Board(proxy)